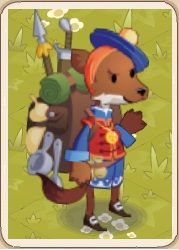 Wesly buys back all your unwanted items.
"Hi there, I pay craaazy money for Avilla's items. If you want me to come by your camp too, you must help me out in a quest in the Imp Chief's Fortress. Best prices around, I swear!"
Note: Can be found in Imp Chief's Fortress (bottom floor)
Ad blocker interference detected!
Wikia is a free-to-use site that makes money from advertising. We have a modified experience for viewers using ad blockers

Wikia is not accessible if you've made further modifications. Remove the custom ad blocker rule(s) and the page will load as expected.